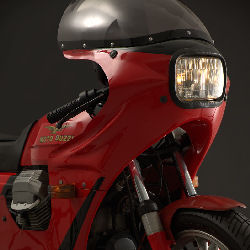 Ooooh la la, Guzzi Lemans MK111 'AGO' with lots of goodies! Have a look here.

n adapter flange is needed between the output flange of the airhead gearbox and the drive shaft of the oilhead swing arm. The adapter has a round spigot that is press fit into the female spline of the uni-joint on the R1100 drive shaft. Then the adapter will be welded to the uni-joint. The adapter […]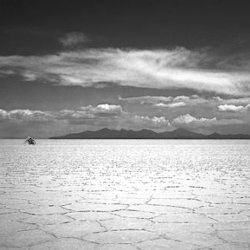 We're off to the great white dyno for some straight line lunacy! No, not Bonneville: Lake Gairdner speed week in Outback South Australia where the salt is faster. The event is run each year by the Dry Lakes Racing Australia and we're shooting for the 2015 event.
skrunkwerks is building a racer based on a 1987 R100 BMW airhead and will be entering the '1000cc modified, pushrod, unfaired, pump gas' category. The record in this category was broken this year – congrats to Josh Schuit from the NT for upping the anti from 136 to 140 MPH!
We're frothing at the mouth with exitement so help us share it and spread the love on our blog!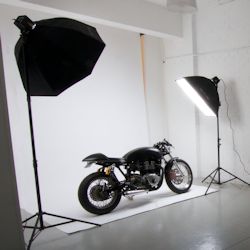 We specialise in photographing motorcyles. Let us photograph you and your two wheeled love. Email us for more info.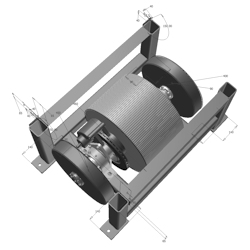 Essential for incurable experimenters in the go-fast department. Our dyno build is all but done except for a sound proof room to keep our neighbors happy! The salt racer will be spending lots of time on this treadmill.

The build blog is here